"I have been driven many times upon my knees by overwhelming conviction that I had nowhere else to go." 
—Abraham Lincoln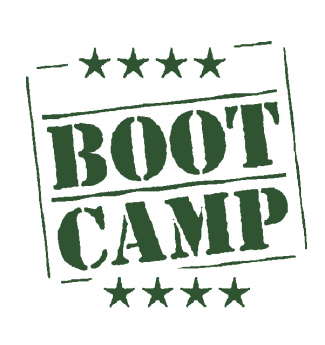 In our previous Boot Camp session, "Tap into the Power of Prayer," we set out to demystify prayer and zero in on how it can aid our creativity and help us to achieve our dreams.
Prayer is just a fancy way of describing a heart-to-heart chat with God, and it's vital if we want to stay connected to the source of our strength and creativity. Jesus told His disciples that people should pray often. (Luke 11:8) He even offered them some simple guidelines in the form of "The Lord's Prayer." (Matthew 6:10-12) As we discussed, it's a good idea to memorize these Scripture verses, along with Psalm 23, another handy Biblical prayer, — as an easy "icebreaker" to get the "dialogue" rolling. Doing so will ensure we'll never be at a loss for words when we address the Creator of the Universe.
We highly recommend that anyone who is pursuing a dream or involved in creative activities follow the Apostle Paul's instructions concerning prayer: "Don't worry about anything; instead, pray about everything; tell God your needs, and don't forget to thank him for his answers. If you do this, you will experience God's peace, which is far more wonderful than the human mind can understand. His peace will keep your thoughts and your hearts quiet and at rest…." (Philippians 4:6-7 NIV)
So, don't waste time and energy fretting over why your dreams haven't been fulfilled yet, or when God is going to open that special door, give you a breakthrough, meet your needs, or solve your problems. Instead, ask and trust God for everything, and then cast your cares upon Him. In fact, God admonishes us, "Call to Me, and I will answer you, and show you great and mighty things, which you do not know." (Jeremiah 33:3 NKJV)
Jesus Christ furthered this wisdom by saying, "Keep on asking, and you will receive what you ask for. Keep on seeking, and you will find. Keep on knocking, and the door will be opened to you." (Matthew 7:7 NLT) In other words, BE PERSISTENT — both in prayer and in the pursuit of your dreams. Never, ever give up!
Now, why should we believe that God actually wants to answer our prayers? First, because He said so (in the preceding verses). Second, because of His Divine nature — His essential qualities of love, goodness, and giving, and His ability "to do far more than we would ever dare to ask or even dream of—infinitely beyond our highest prayers, desires, thoughts, or hopes." (Ephesians 3:20 TLB)
God illustrates this truth by providing an earthly reference point: "…Parents — if your children ask for a loaf of bread, do you give them a stone instead? …Of course not! So if you sinful people know how to give good gifts to your children, how much more will your Heavenly Father give good gifts to those who ask Him." (Matthew 7:9-11 NLT)
To help get you started — in the practice of asking your Heavenly Father for some of these "good gifts" — here are a few short Biblical prayers you can read and/or memorize and recite.
To prepare yourself for His blessings:
"Create in me a clean heart, O God. Renew a loyal spirit within me." (Psalm 51:10 NLT)
"May all my thoughts be pleasing to [my God], for I rejoice in the LORD." (Psalm 104:34 NLT)
"As the deer pants for streams of water, so my soul pants for you, my God. My soul thirsts for God, for the living God. Why, my soul, are you downcast? Why so disturbed within me? [I] put [my] hope in God, for I will yet praise him, my Savior and my God." (Psalm 42:1,5 NIV)
To receive comfort and reassurance:
"You are my hiding place and my shield; I hope in Your Word." (Psalm 119:114 NKJV)
"Keep my soul, and deliver me; Let me not be ashamed, for I put my trust in You." (Psalm 25:20 NKJV)
"In You, O Lord, I put my trust; Let me never be put to shame. Be my strong refuge, to which I may resort continually; You have given the commandment to save me, for You are my rock and my fortress. Do not cast me off in the time of old age; Do not forsake me when my strength fails. You, who have shown me great and severe troubles, shall revive me again" (Psalm 71:1,3,9 NKJV)
To request His blessings:
"Stir up Yourself, and awake to my vindication, to my cause, my God and my Lord." (Psalm 35:23 NKJV)
The Prayer of Jabez: "[Your name] called on the God of Israel saying, 'Oh, that You would bless me indeed, and enlarge my territory [my readership, my viewers, my listeners, my clients, my customers, my influence, my outreach, etc.] that Your hand would be with me, and that You would keep me from evil, that I may not cause pain!' So God granted [me] what [I] requested." (1 Chronicles 4:10 NKJV)
The Aaronic Blessing: "Then the LORD said to Moses, 'Tell Aaron and his sons to bless the people of Israel with this special blessing: May the LORD bless you and protect you. May the LORD smile on you and be gracious to you. May the LORD show you His favor and give you His peace.'" (Numbers 6:22-26 NLT)