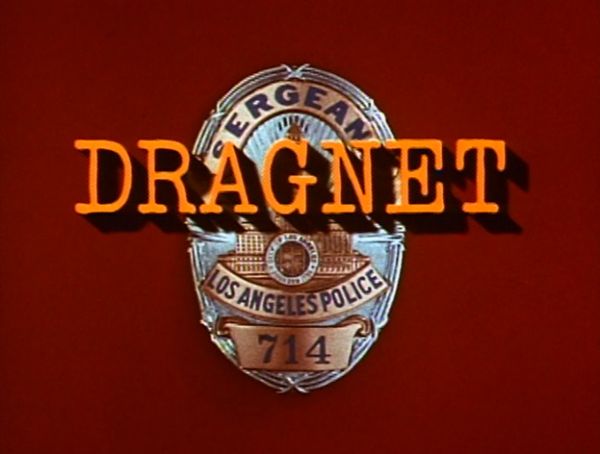 Remember that old TV series Dragnet? If not, google it sometime. It was one of several realistic shows produced by Jack Webb, which included Adam-12 and Emergency. Webb was a talented actor, too. But when when he decided to play the starring role of LAPD Sgt. Joe Friday, he chose NOT to act. Instead, he rarely smiled and recited all his lines like an emotionless robot. It worked, however, because Webb was trying to achieve a documentary style: he wanted viewers to focus on the facts of each case — which were drawn form actual police files — and not on the actors.
Focusing on the facts even played into Sgt. Friday's signature line. And Webb got a chance to say it in nearly every episode. During a criminal investigation, if a witness got long-winded or strayed from the issues at hand, Friday (in a deadpan voice) would remind the person, "Just the facts." Which is excellent advice we should all follow in life.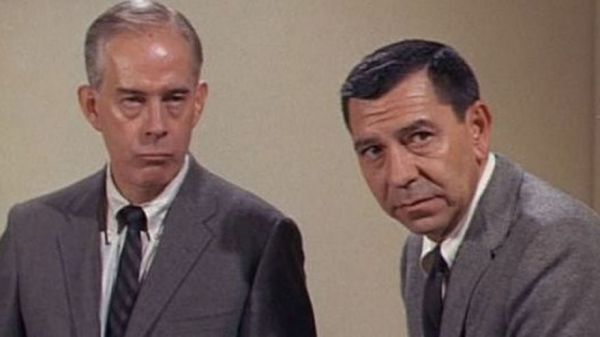 In Boot Camp, we've worked hard to give you just the facts. Sometimes, of course, the facts can be hard to handle. For instance, we realize that all this stuff about counting the cost, paying the price, making sacrifices, and investing emotional capital is a bit daunting to the average dreamer or creator. But trust us, we're not trying to discourage our readers.
Nor do we want to rain on anyone's parade — and we certainly don't want to scare anyone off. We WANT you to pursue your dreams! We also want you to succeed, and not abandon your dreams at the first sign of trouble. That's why we feel duty-bound to lay it on the line. As the Apostle Paul writes, "…We will speak the truth in love, growing in every way more and more like Christ…." (Ephesians 4:15 NLT)
Big, God-sized dreams demand patience, fortitude, and endurance. They also require a tremendous amount of preparation and planning. Since being forewarned is forearmed, it's always a good idea to have all the facts (truth) at our disposal. Sometimes the truth we share has a sharp edge. We're not being pessimistic, though; we're being realistic. Would you want it any other way? Sgt. Friday wouldn't. So we give it to you straight: the lowdown; the plain dope; the real skinny; just the facts.
Fact:  First, it doesn't pay to view the world through rose-colored glasses. We need to see life through the eyes of faith. "…Faith is the reality of what is hoped for, the proof of what is not seen." (Hebrews 11:1 HCSB) When we view life (and our future) through the eyes of faith, we get God's perspective on each and every matter, including our hopes and dreams. Then, no matter what challenges we face, we can truly believe that "…With God nothing is ever impossible…." (Luke 1:37 AMPC)
Fact:  God is on your side. He loves you. He's totally committed to helping you realize your dreams. Ultimately that's all that matters. "God is our protection and our strength. He always helps in times of trouble." (Psalm 46:1 NCV)
Fact:  We're not called to be people-pleasers. Here's another hard fact of life: trying to please people (instead of trying to please God) can be hazardous to your dreams and creativity.
We should always be loving and respectful of all people, but we should never overly concern ourselves with their opinions of us or our dreams. Paul writes, "Our purpose is to please God, not people. He alone examines the motives of our hearts." (1 Thessalonians 2:4 NLT) Since this is our over-arching goal in life, the only question we need ask ourselves is, "Am I pleasing God?"
Fact:  God is not hard to please. He's neither a celestial tyrant nor a critical, hard-to-please parent. He is our loving and understanding Heavenly Father. "Great is His faithfulness; His mercies begin afresh each morning." (Lamentation 3:23 NLT) At the end of life's journey we'll hear Him say, "Well done, good and faithful servant." And that's the key to our relationship with God: He won't say "good and perfect servant" — because He understands we're only human.
Fact:  God has NOT forgotten you!
"I have written your name on the palms of my hands…." (Isaiah 49:16 NLT)
"God even knows [numbers; counts] how many hairs are on your head." (Matthew 10:30 EXB)
"You [O God] know how troubled I am; You have kept a record of my tears. Aren't they listed in Your book?" (Psalm 56:8 GNT)
"God is fair. He won't forget what you've done or the love you've shown for him." (Hebrews 6:10 GW)
Fact:  God is trustworthy!
"God is not a human being, and He will not lie. He is not a human, and He does not change His mind. What he says He will do, He does…. What he promises, he makes come true…." (Numbers 23:19 EXB)
"He is like a rock. What He does is perfect. He is always fair. He is a faithful God who does no wrong." (Deuteronomy 32:4 ICB)
"He rewards those who sincerely seek Him." (Hebrews 11:6 NLT)
Fact:  God has planned a bright future for you!
"I'll show up and take care of you as I promised…. I know what I'm doing. I have it all planned out — plans to take care of you, not abandon you, plans to give you the future you hope for." (Jeremiah 29:11 MSG)
"…The people who know their God shall be strong and do great things." (Daniel 11:32 TLB)
"…Thanks be to God, who always leads us in victory through Christ." (2 Corinthians 2:14)
These facts are plain, simple, and straightforward — just the way Sgt. Friday would want them. Memorize them, recite them, cherish them; because "the truth will make you free." (John 8:32 ICB)