Previously: If you're going to tap into your creativity and fulfill your dreams, it's imperative that you discipline yourself to think positive, faith-filled thoughts. "Stinking thinking" and toxic emotions make a deadly combination that is pure poison for Dreamers and Creators. It can sap your energy, steal your time, sabotage your efforts, and eventually lead to the death of your dreams.
Dwelling on just the positive stuff in life can be a challenge, since we're constantly being bombarded with images and information, both good and bad. But just because a negative thought pops into your brain doesn't mean you have to welcome it. Nor does it mean you should allow it to linger. As the Great Reformer Martin Luther once wrote, "You cannot keep birds from flying over your head, but you can keep them from building a nest in your hair."
So, when thoughts like "You have no talent" or "You'll never fulfill your dreams" try to take up residence in your head, refuse to accept them. Then, quickly replace them with an uplifting and encouraging promise from God's Word, such as "I can do all things through Christ who strengthens me." (Philippians 4:13 NKJV)
Every dream or vision begins life as a single thought. Every new invention, innovation, story, song, book, film, work of art, company, ministry, or organization starts with an idea. But to transform thoughts into realities, good ideas must be acted upon; dreamers and visionaries must make a decision to take the necessary steps to achieve the goal or dream. And the first step takes place in the mind: If you think you can, then you probably will; if you think you can't, then you probably won't.
"Always remember," Abraham Lincoln wrote, "Your own resolution to succeed is more important than anything else." Resolving to do something is also called "making up your mind." What are YOU using to "make up" YOUR mind? Please understand, you'll never achieve your dreams and goals, or see the vision become a reality, if you don't take control of your thoughts. You must discipline your mind to receive and ponder what is good and trustworthy, positive and productive.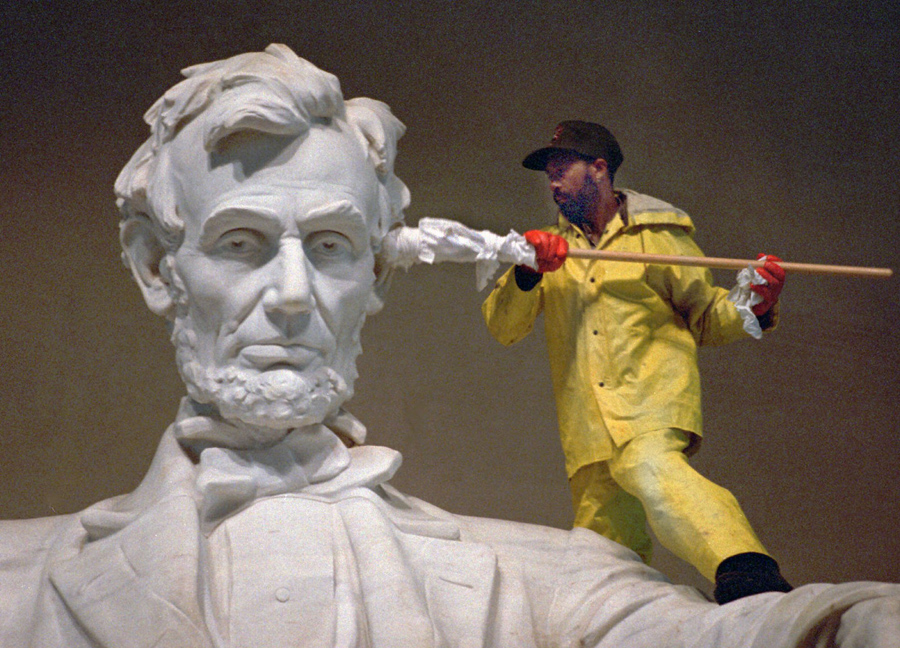 The Apostle Paul wrote, "…Keep focusing on the things that are above, where the Messiah is seated at the right hand of God. Keep your minds on things that are above, not on things that are on the earth. (Colossians 3:1-2 ISV)
Keep a heavenly — godly — focus by training your mind: read God's Word, the Bible (the most encouraging book on earth); meditate on it, memorize and proclaim its promises. And stay motivated by thinking positive, faith-filled thoughts; by counting on God's unconditional love; by trusting in the future He has planned for you; and by believing only what God has to say about you — after all, who knows you better than the One who created you?
"This is God's Word on the subject: 'I know what I'm doing. I have it all planned out — plans to take care of you, not abandon you, plans to give you the future you hope for." (Jeremiah 29:11 MSG)
"I tell you the truth, anyone who believes in Me will do the same works I have done, and even greater works, because I am going to be with the Father." (John 14:12 NLT)
"No eye has seen, no ear has heard, and no mind has imagined what God has prepared for those who love Him." (1 Corinthians 2:9 NLT) "For we are God's masterpiece. He has created us anew in Christ Jesus, so we can do the good things He planned for us long ago." (Ephesians 2:10 NLT)