There's an old science fiction movie starring George Reeves, titled Superman and the Mole-Men, made in 1951. (Yes, we know! For many of our younger readers, such a distant time constitutes the Dark Ages!) The movie was later edited to create a two-part episode of the first "watercooler show," The Adventures of Superman — a series which actually prompted hundreds of households to finally buy one of those newfangled boxes that piped "live" entertainment into American living rooms during the Golden Age of Television.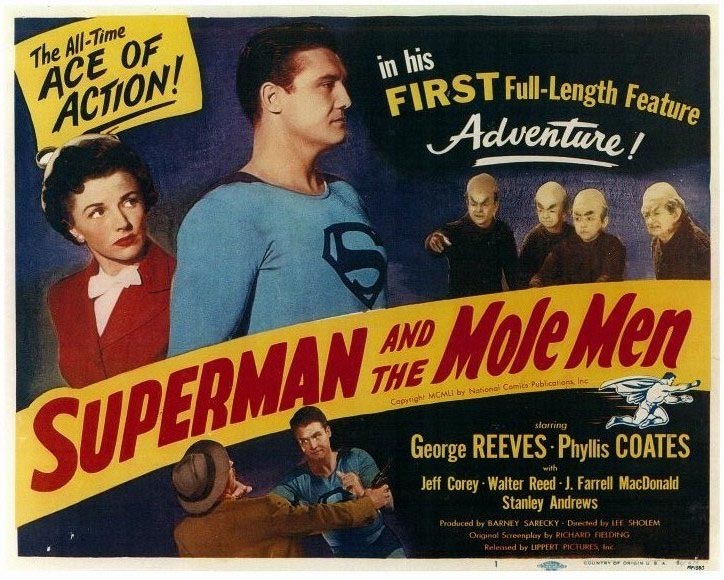 In the movie (and/or two-part episode), newspaper reporters Clark Kent and Lois Lane cover the story of the world's deepest oil well, a venture that required months of drilling and patience, not to mention several damaged and discarded drill bits. Finally, at a depth of nearly six miles, the oil company broke through the last barrier of rock, only to discover the earth is hollow and its interior inhabited by … well, you can imagine.
Life is not like a Superman adventure. But pursuing a dream is a lot like drilling for oil! Companies hoping to "strike it rich" must first find a location suitable for drilling; an area that shows potential. The same can be said of dreams. The first step to achieving a goal or realizing a dream, is discerning precisely what we're "called" to do. It involves accessing our strengths and talents, evaluating opportunities, and finding the proper venue for our work — and even the right geographic location.
Oil companies rely on geological studies to determine where to drill. We can rely on the Word of God and the guidance of His Holy Spirit, "who leads [us] into all truth." (John 14:17 NLT) And, just as an oil company may realize it needs to drill in another spot, dreamers sometimes need to relocate — and often reevaluate what they're pursuing or how they're pursuing it.
Usually, however, an oil drilling outfit knows it's where it needs to be, but understands the process is long and involved. THEY KEEP DRILLING! And those who dream big must continue to pursue their goals. Drilling for "black gold" requires steady work and perseverance. So does pursuing a dream.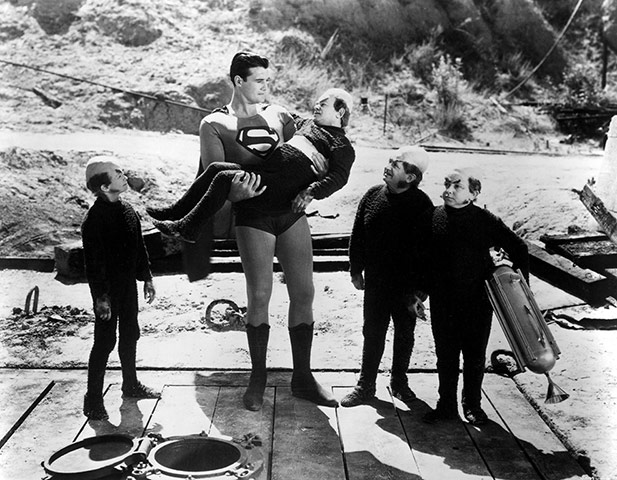 An oil company continues to go deeper. We dreamers, knowing that success in any venture requires patience and fortitude, would do well to go deeper into our faith. Closer to God equates to more "strength for the journey" (the pursuit of the dream).
As an oil drill burrows ever deeper into the earth, it frequently meets with resistance. It will encounter layers of nearly impenetrable rock. But the drill continues to work — and advance. Its progress slows. Ultimately, though, it breaks through! Similarly, we all encounter resistance in life; regardless of the endeavor, we periodically "hit" a brick wall, a trial or an obstacle. We need to keep drilling! If we do, we'll eventually receive our "break through"!
In Superman and the Mole Men, persistent drilling unearthed a civilization of hairy little creatures played by midgets in bad makeup — but at least they were peace-loving souls! That's okay, because life is not a movie. Keep drilling at your goals, go deeper, and persistently pursue your dreams. Your perseverance — especially when guided by God — will eventually be rewarded! "Staying with it—that's what God requires. Stay with it to the end. You won't be sorry…." (Matthew 24:13-14 MSG)