Do you feel you were meant to accomplish something truly wonderful in life, or to play an important role in a history-making event? Are you still waiting for that long-held dream to come true? Have you been struggling so long to achieve your goals and see your hopes fulfilled that you're beginning to wonder if you ever will? Then keep the faith, dear friends — no matter how long the dream takes. An old man named Simeon did just that, and he was greatly rewarded for his faithfulness!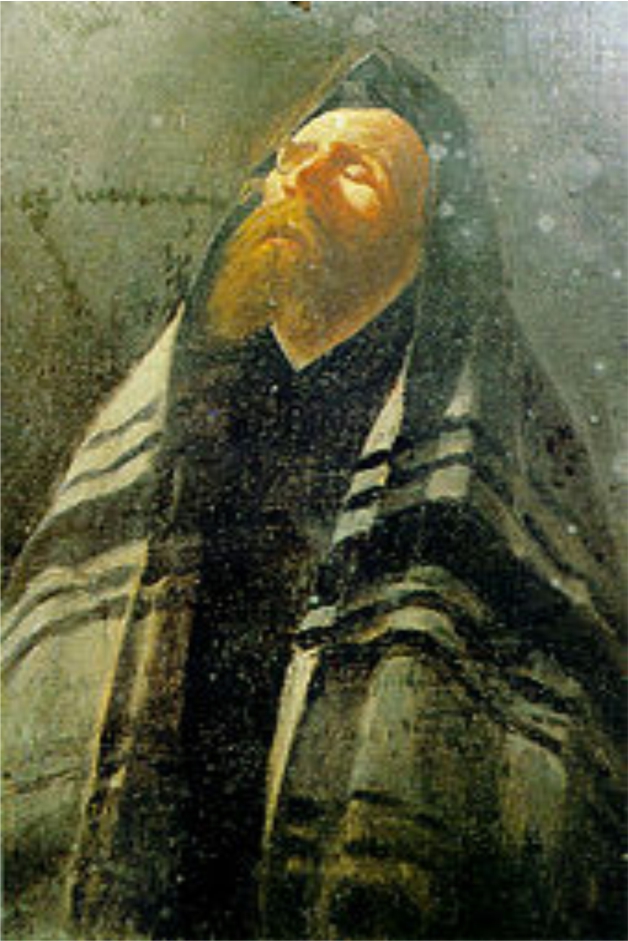 There was nothing particularly remarkable about Simeon, at least not in the areas most people value: he wasn't rich or brilliant or well-connected in society. But the man who would later be called "The God Receiver" never stopped believing his Lord would keep His promises and make Simeon's "impossible dream" a reality. According to Luke 2:25 (ESV) "…there was a man in Jerusalem, whose name was Simeon, and this man was righteous and devout, waiting for the consolation of Israel, and the Holy Spirit was upon him."
"The consolation of Israel" was the single greatest dream of God's Chosen People, prophesied throughout The Old Testament, and it would be fulfilled by the coming of the Messiah, who would take away the sins of the world and be "a light for revelation to the Gentiles, and for glory to Your people Israel." (Luke 2:32 ESV) Hundreds of years had passed but no Messiah; and no indication that the dream was any closer to coming true. Simeon never lost faith, however, because "…It had been revealed to him by the Holy
Spirit that he would not see death before he had seen the Lord's Christ." (Luke 2:26 ESV)
Because Simeon had faith in God, an unshakable confidence that his Lord would keep all of His promises, he continued to pursue his dream — despite being advanced in years, and having already waited for what must have felt like an eternity. Simeon continued to do his part. And he continued to listen for God's direction, until one day when "…The Spirit led him to the Temple." (Luke 2:27 NLT)
Simeon could have said, "Not again!" He could have figured he was in for yet another disappointment, and really, he could have given up on the dream long before. Instead, he left the comfort of his home and he did what he'd done countless times before. He went to the Temple where, on this umpteenth visit, all his fondest hopes and dreams came true. Mary, the mother of the Messiah, and Joseph, His earthly father, had "brought in the child Jesus … according to the custom of the Law…." (Luke 2:27 ESV) And guess who — because of his faithfulness, because he refused to give up hope, because he continued to pursue his dreams — was present for one of the greatest events of all time?
Simeon held the Christ-child "in his arms and blessed God," proclaiming, "Lord, now you are letting your servant depart in peace, according to your word; for my eyes have seen your salvation that you have prepared in the presence of all peoples…" (Luke 2:28-31 ESV)
Multitudes would see the Messiah fully grown, after Jesus Christ officially embarked on His earthly mission to take away the sins of the world by becoming the ultimate atoning sacrifice — once, and for all. (1 Peter 3:18) But Simeon got in on the ground floor; he got a "peek behind the curtain"; a visit backstage; and the realization of a dream hundreds of years in the making!: "For unto us a child is born, unto us a son is given: and the government shall be upon his shoulder: and his name shall be called Wonderful, Counseller, The mighty God, The everlasting Father, The Prince of Peace." (Isaiah 9:6 King James)
Simeon also got to make history that day, when he prophesied over the baby Jesus. "And his father and his mother marveled at what was said about Him. And Simeon blessed them and said to Mary his mother, 'Behold, this child is appointed for the fall and rising of many in Israel….'" (Luke 2:33-34 ESV)
Yes, every 25th of December we commemorate the arrival on earth of the baby Jesus, and the fulfillment of Simeon's dream. But like Simeon, we need to realize the story of the Christ child doesn't end with His birth in a Bethlehem manger, or His initial visit to the Temple. These were simply two important steps in God's grand design, a plan announced from the time of the Patriarch Abraham, to reconcile the world to the Father! (Genesis 17:4-6)
Still waiting on your dreams to come true? As with Simeon's dream, some things just take time — but God's timing is always perfect, and He keeps His promises. Our Heavenly Father is always active doing His part. So we
need to continue to do our part: stay in faith, stay tuned in to God, and stay the course. Keep moving forward. Win the small victories; and accomplish your goals one step at a time. Even God's plan of salvation unfolded over thousands of years. By comparison, should we lose hope and give up on our dreams after a handful of false starts, disappointments, and mere "moments" of waiting? No way!