Are your dreams shipwrecked on an island of neglect? Are they drowning in a sea of too many activities, interests and responsibilities? If your unfulfilled goals could talk, would they be screaming for help? Would your unfulfilled dreams be sending out an S.O.S.? Last Monday, we began our discussion of the steps necessary to rescue your dreams.
If you want to find the time, energy and resources necessary to pursue your goals and rescue your dreams, then you probably need to take three important steps. The first step is to simplify key areas of your life: your schedule, finances, hobbies and interests, as well as your relationships and your focus. Too much "stuff," too many "friends," too many interests, too many directions — can leave you confused and dazed, with no time or energy for your dreams. So, the first letter in S.O.S. stands for simplify.
Step 2: "O" is for Organize! Everything. Your home, your kitchen, your office, your desk or creative space. Believe it or not, clutter can impede the ability to think clearly. And from a practical standpoint, you can accomplish more in less time, IF you're not continually shuffling through drawers, files, stacks of papers; looking for whatever it is you need in order to get something done. Think about a cook in a disorganized kitchen, where the drawers are a jumbled mess, dishes are piled on the counter, etc. In the course of trying to prepare a meal, the poor cook will be digging for the right utensils, pushing pots out of the way to free up work space, and running back and forth while accomplishing very little.
But your organization shouldn't be confined to physical spaces. Organize your finances. You'll spend less time wondering which bills are due when, and whether or not you've already paid them. Result: less stress, no surprises, more time and energy to pursue goals. "…God is not the author of confusion, but of peace…." (1 Corinthians 14: 33 KJV)
Organize your schedule. Know what needs to be done — and when — and prioritize your responsibilities. Keep notes and make lists, to help remind you of things you need, projects you should be working on, pressing responsibilities and deadlines. If you're driving into town, make it count, by arranging and scheduling other things you can accomplish on your trip. The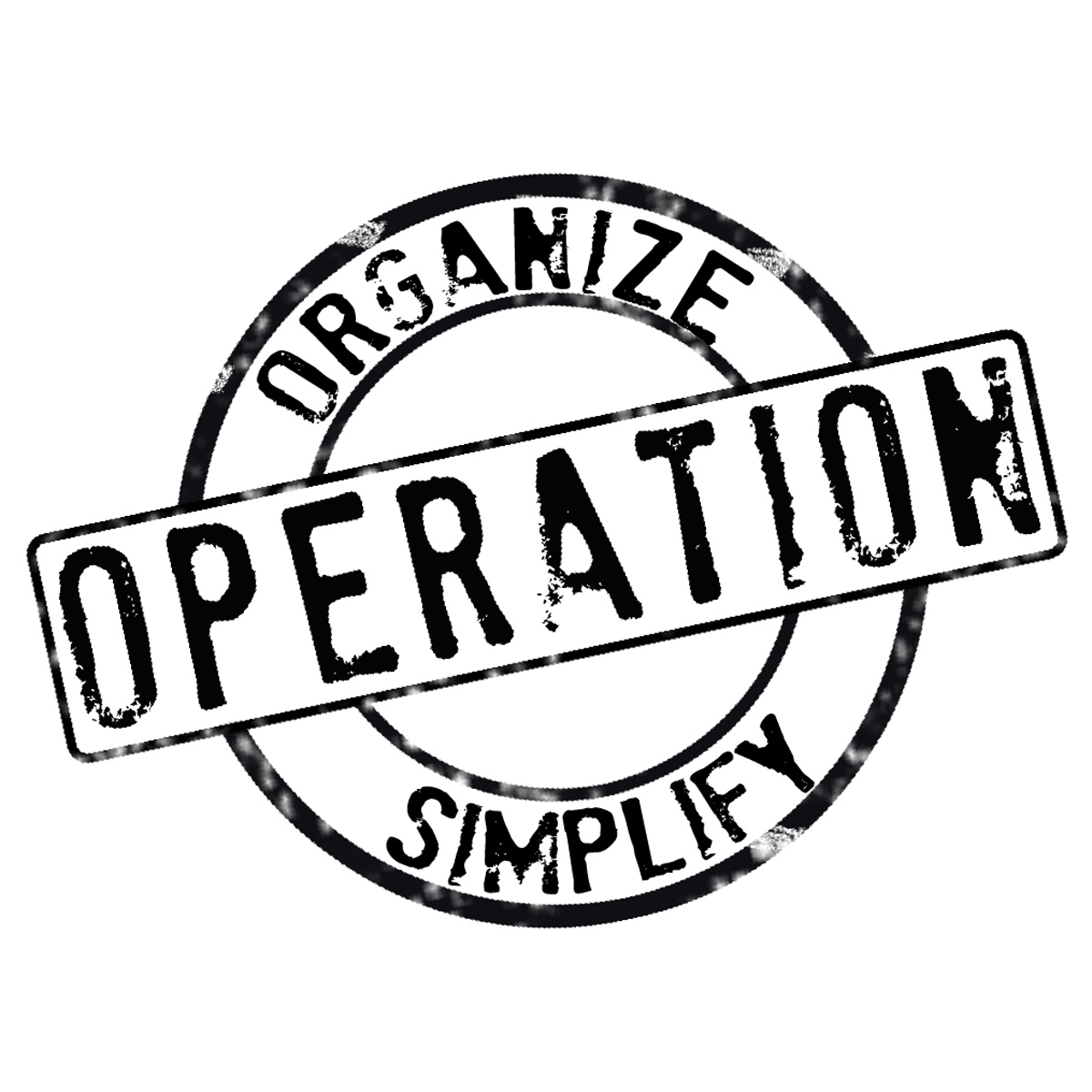 last thing you want is to waste time. And if you suddenly find yourself waiting, seemingly with nothing to do, you can pull out your "Things To Do" list. Chances are you have calls to make, a bill you can pay on your phone, etc. — or you can spend the time updating your list!
"Let all things be done decently and in order." (1 Corinthians 14: 40 KJV)
Organize your free time. Yes, there are occasions when it's nice to hide the clocks, find a spot of ocean sand, throw down a blanket, and just listen to the surf. But if you do this too often, we doubt you'll fulfill your dreams. People will remember you as a beach bum and not as someone who achieved great goals. Balance is key: realize how much of your time will be spent playing video games versus pursuing your dreams. Organize! Some people know well in advance what needs to be done, how long it will take, how to go about doing it, and when to start. They are organized, and hence more efficient: they get more done in less time. Other people run about squawking like chickens with no heads — and they accomplish very little.
"Don't live like fools, but like those who are wise. Make the most of every opportunity…." (Ephesians 5: 15-16 NLT)
Monday: Find out how the third "S" can launch you to your dreams.