We dreamers and creators are always working toward a goal or dealing with a problem; waiting and hoping for answers and breakthroughs. Along the journey to realizing our hopes and aspirations we frequently encounter obstacles, disappointments, and delays. Sadly, when "life happens," it's often tempting to give up on our dreams and creative pursuits. If we want to stay the course and fulfill our destinies, we'll need the backing, encouragement, comfort, strength, and reassurance that comes from One greater than ourselves. To get this Divine support, we'll need some basic training … to follow several important spiritual steps.
Previously discussed: 1.  Write the Vision
2.  Have FAITH that God is able to accomplish the vision [your hopes and dreams] — and will bring it to pass.
A key to the success of this, however, is to seek first the One who placed the dream in your heart, not just the dream itself. In other words, always keep your relationship with the Lord as your #1 priority. All creative people and great dreamers need a reminder of this, because it's so easy to get caught up in fulfilling the vision, consumed by the creative process, or even simply preoccupied with other "stuff." The Lord must always remain your First Love. (Revelations 2:4)
Jesus said, "'You must love the Lord your God with all your heart, all your soul, and all your mind.' This is the first and greatest commandment." (Matthew 22:37-38 NLT) And concerning all the things in life we need and hope for, He added, "[God] will give them to you if you give Him first place in your life…." (Matthew 6:33 TLB)
The essential ideas of faith and making God your #1 Priority come together in the verse, "…Without faith it is impossible to please God, for whoever comes to Him must believe that He exists and that He rewards those who diligently search for him." (Hebrews 11:6 ISV)
But how can you truly love someone you don't know? You can't, really. Which is why we must first learn who God is and why we need Him in our creative corner. So, here's a brief character profile:
He is the ultimate creator. In fact, as recorded in Genesis 1, He created the entire Universe and every thing within it. "Every good and perfect gift is from above, coming down from the Father of the heavenly lights, who does not change like shifting shadows." (James 1:17 ISV) And speaking of good gifts (visions, dreams, talents, and abilities)….
He passed on this creativity trait to each of us! First, God created man (and woman) in His own image. (Genesis 1:27) Then, the Lord "filled him with the Spirit of God, with skill, with intelligence, with knowledge, and with all craftsmanship, to devise artistic designs…." (Exodus 31:31-33 ESV)
His Love for you is limitless. After all, "…God so loved the world, that He gave His only Son, that whoever believes in Him should not perish but have eternal life." (John 3:16 ESV)
He always makes good on His promises! Concerning dreams, visions, and creativity, God says, "Do I bring to the moment of birth and not give delivery? … Do I close up the womb when I bring to delivery?" (Isaiah 66:9 NIV) Indeed, "Being confident of this very thing, …He who has begun a good work in you will perform it [complete it; perfect it]…." (Philippians 1:6 KJ 2000). Knowing this, it's clear that….
"For God's gifts and his call can never be withdrawn." (Romans 11:29 NLT)
"He is Faithful and True" (Revelation 19:11 NKJV); because "He is not a man that He should lie." Numbers 23:19 NKJV)
"For all the promises of God are yes in Him, and in Him Amen…." (2 Corinthians 1:20 Jubilee Bible 2000) No matter how difficult the situation, how great the odds…
"Nothing is impossible with respect to any of God's promises." (Luke 1:37 ISV)
We'll stop here. We could fill a fat book with God's wonderful thoughts, qualities and abilities, but we don't need to — because we already have the complete and final Word on the subject, the Bible. It's must reading for creators and dreamers alike.
Crack the spine on this best-selling book of all time. Learn about the great Creator of the Universe, the author and finisher of our faith (Hebrews 12:2 NKJV); who "bestows favor and honor. No good thing does he withhold from those who walk uprightly." (Psalm 84:11 ESV) Doing so will bring understanding during tough times, and fuel you to pursue your dreams.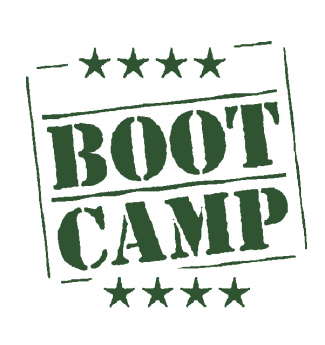 Got a vision? [hopes, dreams, plans and goals] Write it down and have faith! Then you'll be ready for the next spiritual step in this incredible journey … along the path to fulfilling the vision!