It's a familiar plot in old Hollywood movies: something dire and unforeseen happens to prevent the star of a hit show from performing; but the show must go on! So a talented but as yet unknown understudy quickly steps into the role. And in a magical quirk of "fate," a talent scout, who just happens to be in the audience that night, sees the potential of the understudy, and … a star is born!
We're not sure how often this happens in real life, but we do know of one such success story from the Golden Age of Hollywood. The circumstances were a bit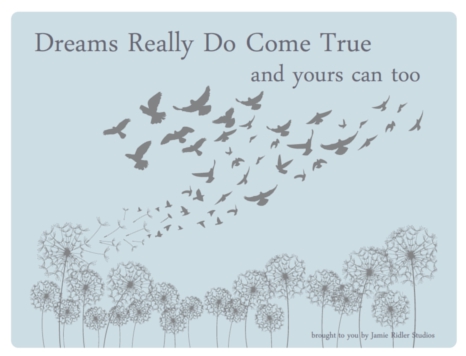 different, this time involving a stunt double working in a movie production. It's an inspiring tale which should reassure creators of all kinds that dreams do come true!
MGM film studios were bringing a beloved novel to the big screen. Their casting department auditioned 1,500 performers for the plum role of the movie's title character. One of these hopefuls was the hero of our little story, an unknown at the time, who was destined for legendary star status. Alas, however, he did NOT get the part. MGM casting felt his look was all wrong. They said his eyes were too big, and they weren't crazy about the shape of his forehead!
Despite their rather insulting opinions about our hero's appearance, studio casting nonetheless recognized his talent. They hired him to be a stunt double for the star. Oh well, a job's a job, right?
Hollywood veteran Fred M. Wilcox was hired to direct the new picture, and MGM asked him to produce a low-budget film shot in black and white. Wilcox, who was forced to find ways to stretch the film's budget, decided to take advantage of a massive flooding of the San Joaquin River in central California. The river's raging waters would afford the director free "special effects," and add immeasurably to the movie's quotient of thrills.
There was just one problem. The lead actor refused to go into the water — or anywhere near it, for that matter! Enter our hero, the stunt double.
The director needed to capture a complicated five-stage shot that called for the star to swim across the raging river, drag himself out on the far bank, where he was to lie down, then attempt to crawl while lying on his side. In the final stage of the shot, he was to lie motionless, totally exhausted. Our hero's "manager," a man named Rudd Weatherwax, approached Fred Wilcox and explained that his "boy" could do it — in one take! And he did!
Our hero's performance was stellar. In fact, the director was so impressed by his new star's performance that he had "tears in his eyes"! The executives at MGM were also impressed. They immediately released the original actor, and hired the stunt double to play the title role! They also realized their new star would guarantee the film's success at the box office, so they upgraded it from B-movie status to an A-list production filmed in Technicolor.
Hollywood's newest discovery was a natural in front of the cameras! He performed with ease and enthusiasm, and he never required more than one or two takes. Oh, and he did his own stunts!
Who was this actor? What movie are we discussing. Please forgive us. The details we've shared are all true, and should inspire your fondest dreams of being discovered, or making the big-time; even if the details do pertain to a dog!
Animal trainer Rudd Weatherwax first met the collie named Pal (June 4, 1940 – June 1958) when the dog's owner brought him in for obedience training. Pal had a bad habit of chasing motorcycles; and although Weatherwax was unable to break the dog of the habit, he saw Pal's potential in other areas. He purchased the collie in 1943, and took him to audition for the lead in MGM's feature film Lassie Come Home. The rest is not only Hollywood history, but also a genuine piece of American pop culture.
Pal was the first Lassie. Actually, Pal was Lassie — in a successful string of six movies and two television pilots (which promptly sold and went into production as a series starring Pal's son, Lassie, Jr.). The Lassie character, still played by collies from Pal's bloodline, continues to delight kids of all ages. And Pal, the Patriarch of Pooch Performers, was described in The Saturday Evening Post as having "the most spectacular canine career in film history."
God, as much as any of us, loves a success story. And in life, He strongly supports the underdog! (Bad pun, but true statement.) And if a four-legged performer can make it, then so can you … whether in business, or the arts, or other pursuits.
Jesus said, "Look at the birds. They don't plant or harvest or store food in barns, for your Heavenly Father feeds them. And aren't you far more valuable to Him than they are? …And if God cares so wonderfully for wildflowers that are here today and thro
wn into the fire tomorrow, He will certainly care for you. Why do you have so little faith?" (Matthew 6:26, 30 NLT)
Have faith. Work hard and continue to create good works. And follow your dreams!